Congratulations!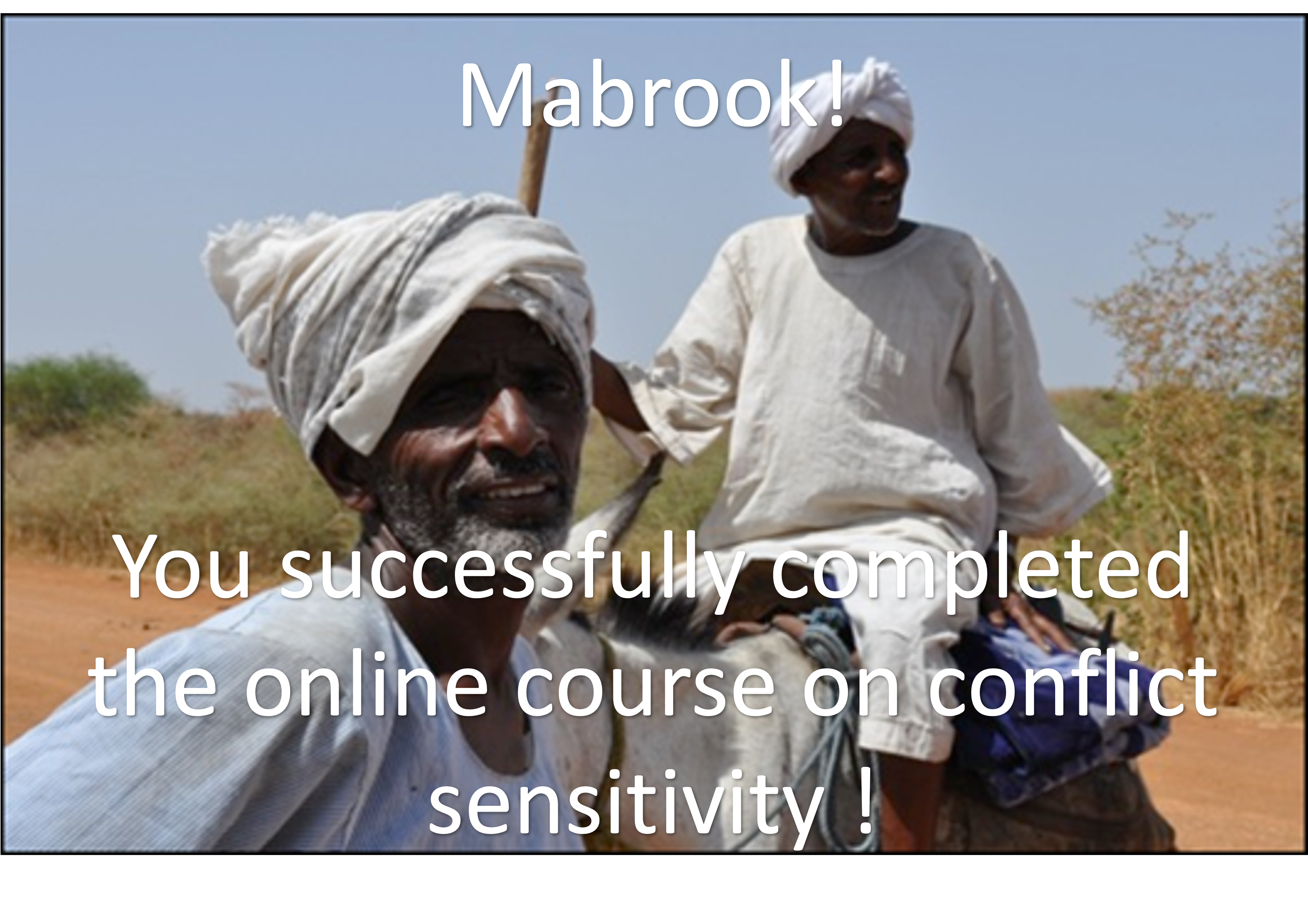 Scroll down for references to additional resources on our website, like articles and online courses, for you to keep strengthening your conflict sensitivity skills. Also have a look at our course on land use and conflict in Sudan!
Research articles specially for you
Other CSF courses that might interest you
Land use, conflict and aid in Sudan
Land use patterns and trends in Sudan are inextricably tied to a wide range of dynamics that shape the country's potential for both peace and conflict. This course will briefly explore the main features of these dynamics and how they interact with the massive humanitarian relief and development efforts currently underway in Sudan, which have the potential to drive or mitigate potential land-based conflicts.
15 Lectures
1 Hour