Evaluation list
Here is a selection of must-read evaluations tailored to your project or interest. Let's make the most of these hard learned lessons to make our thinking, planning and implementation more conflict sensitive.
Back
Final Evaluation of the Unwrapped Project in the Lake State, Sudan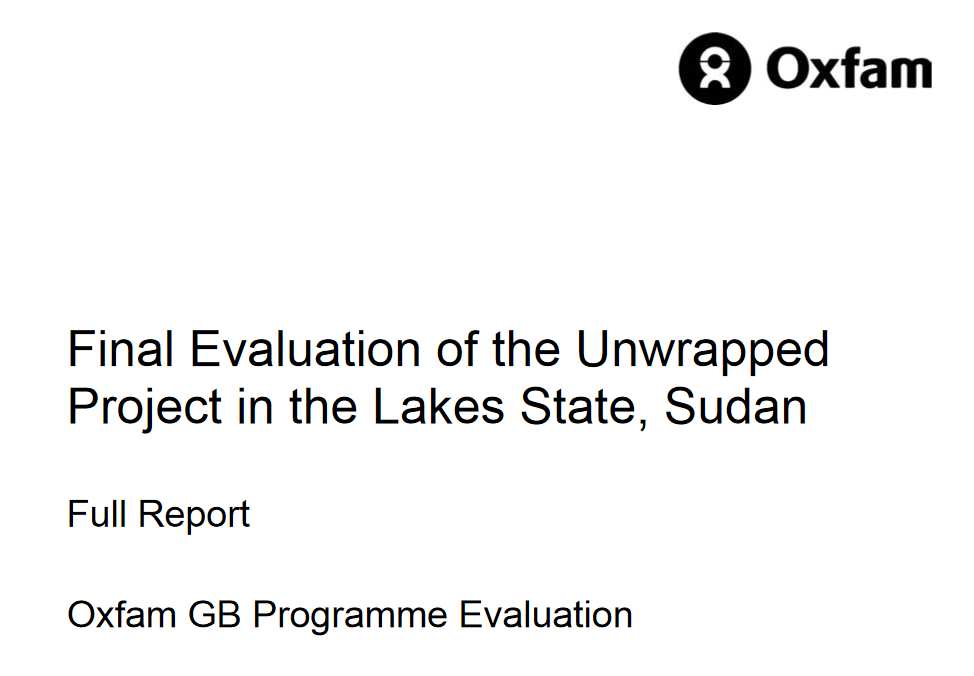 Executive Summary
The implementation of the Unwrapped Project, which is the object of this evaluation, was planned to start on 1st May 2007 and end on 30th April 2008. Its aim was to contribute towards building sustainable and sufficient livelihoods in the Counties of Rumbek East, Rumbek North, Rumbek Central, Cueibet and Wullu in Lakes State of Southern Sudan, whereas the purpose was to improve access to food and incomethrough the promotion of viable indigenous livelihoods activities in both pastoralist and agriculturalistcommunities. The project had six objectives; (1) to increase demand of quality livestock extensionservices, (2) to improve quality of extension services, (3) to increase income generated from honey production in Wullu County, (4) to promote gender mainstreaming for increased income and improveddietary intake of women, female-headed and vulnerable households, (5) to contribute towards food security and livelihood monitoring and preparedness (6) to increase gender awareness within partner agencies, local authorities and traditional community leaders.
The project document lists the activities that were to be implemented according to the seven core results they were targeted to yield. The activities aligned to these core results, can be summarised in thefollowing key activity caucuses; capacity building with the development of supporting tools – e.g. developing curricula and messages for livestock extension and for training of women in honey, poultry and vegetable production and marketing), gender mainstreaming, campaigns and meetings, drilling boreholes, provision of basic tools, construction and equipping of four extension offices, participating in food security and livelihoods monitoring and preparedness forums.
Subscribe for Latest Updates
Our monthly updates and WhatsApp peer learning group highlight practical analysis, key events, and diverse viewpoints to help us all deliver Better Aid.