Evaluation list
Here is a selection of must-read evaluations tailored to your project or interest. Let's make the most of these hard learned lessons to make our thinking, planning and implementation more conflict sensitive.
Back
Evaluation of Sustainable Livelihoods Recovery Project in the Lakes State, Sudan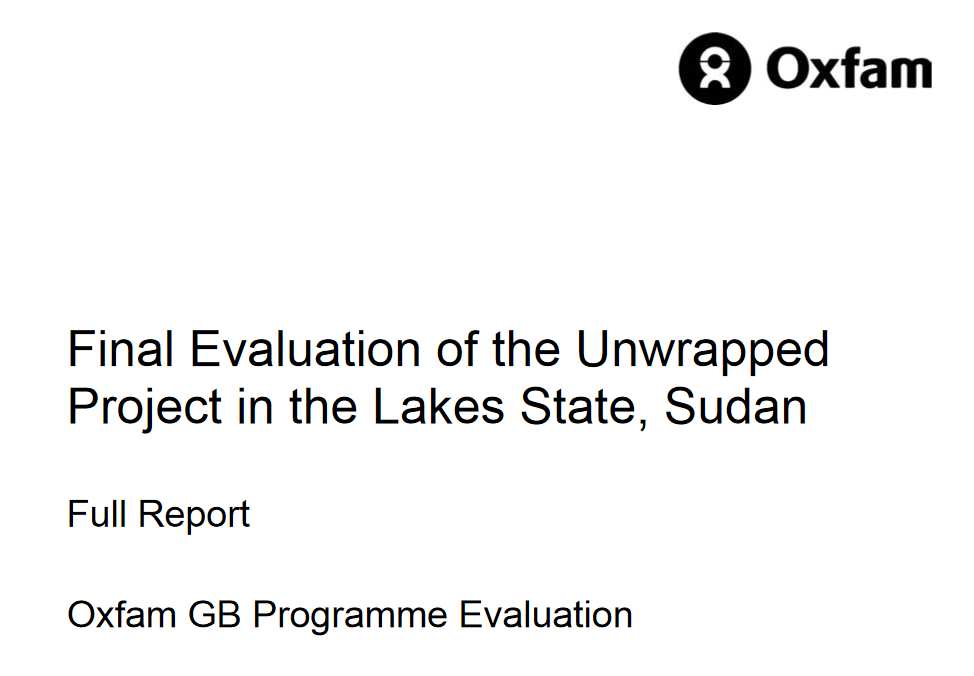 The evaluation team determined that the Oxfam GB DCI funded Sustainable Livelihoods Project implemented through local SINGOs/CBOs in Lakes State Southern Sudan was successfully implemented, by far and large meeting its aim (to promotesustainable livelihoods by enabling communities (residents and returnees) to identify their own livelihood needs, and develop projects that address those needs; to developthe capacity of local SINGOs/CBOs so that they can develop, implement, monitor andevaluate quality community based livelihood programmes) and is perceived by beneficiaries and stakeholders as having set the basic foundation needed for moving from an emergency to a recovery development approach for sustainable impact.
The Oxfam Programme team were highly commended by the implementing partners(SINGO/CBOs), SSRRC, LGA Commissioners, Ministry of Agriculture & Forestry andUNFAO representatives interviewed, for their unprecedented level of effectiveness.Apart from delivering sustainable livelihood activities within a short time frame, the team managed to facilitate the organisation and capacity building of viable local community based institutions even in an emerging governance and was also able to roll out virtually all the identified activities during the intervening period.
The sustainability of the gains made by the programme is a matter of great concern to allstakeholders that were consulted during the evaluation, and is reiterated by the evaluation team. The local SINGO/CBOs established and strengthened to promotesustainable livelihoods will need enhanced and sustained technical support includingstrategic guidance; functions and capacities which are presently either lacking or arevery nascent within the government structure.
Subscribe for Latest Updates
Our monthly updates and WhatsApp peer learning group highlight practical analysis, key events, and diverse viewpoints to help us all deliver Better Aid.