Evaluation list
Here is a selection of must-read evaluations tailored to your project or interest. Let's make the most of these hard learned lessons to make our thinking, planning and implementation more conflict sensitive.
Back
Food Security and Disaster Resilience through sustainable drylands management in North Darfur, Sudan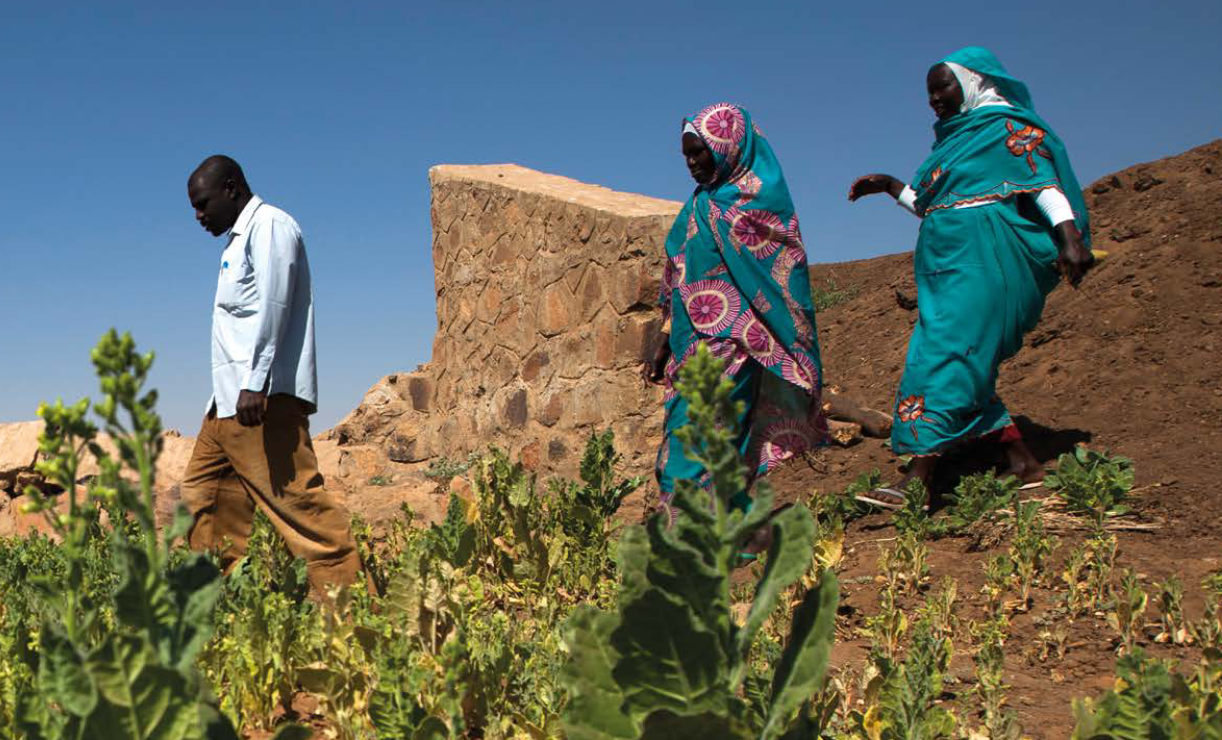 In 2012-2015, the United Nations Environment Programme (UNEP) and the European Commission (EC) supported a pilot demonstration project on Ecosystem-based Disaster Risk Reduction (Eco-DRR) in Sudan. The Eco-DRR project was implemented in partnership with the National Government, the State Government of North Darfur, Practical Action, and local community-based organizations.
It aimed to reduce vulnerability to water-related hazards, in particular droughts and floods, mitigate conflict among pastoralists and farmers, and support community livelihoods through sustainable dryland management in the Kilimondo locality in the State of North Darfur. The pilot demonstration activities covered five villages (Eid El Beida, Abudelik, Waa'dha, Wad Kota and Bahr Omdurman) along a 40 km stretch of a seasonal water body, or wadi.
The project had three main components:
1. Undertaking Eco-DRR field interventions in a drylands context, such as improved access to water, community forestry and re-seeding of degraded pastureland;
2. Strengthening sustainable and equitable natural resource governance, such as through the establishment of a water resources management committee, demarcation of a pastoralist migratory route and improving agricultural support services;
and3. Developing local community, state- and national-level capacities for Eco-DRR implementation.
Subscribe for Latest Updates
Our monthly updates and WhatsApp peer learning group highlight practical analysis, key events, and diverse viewpoints to help us all deliver Better Aid.