A window of opportunity: Localising aid in times of conflict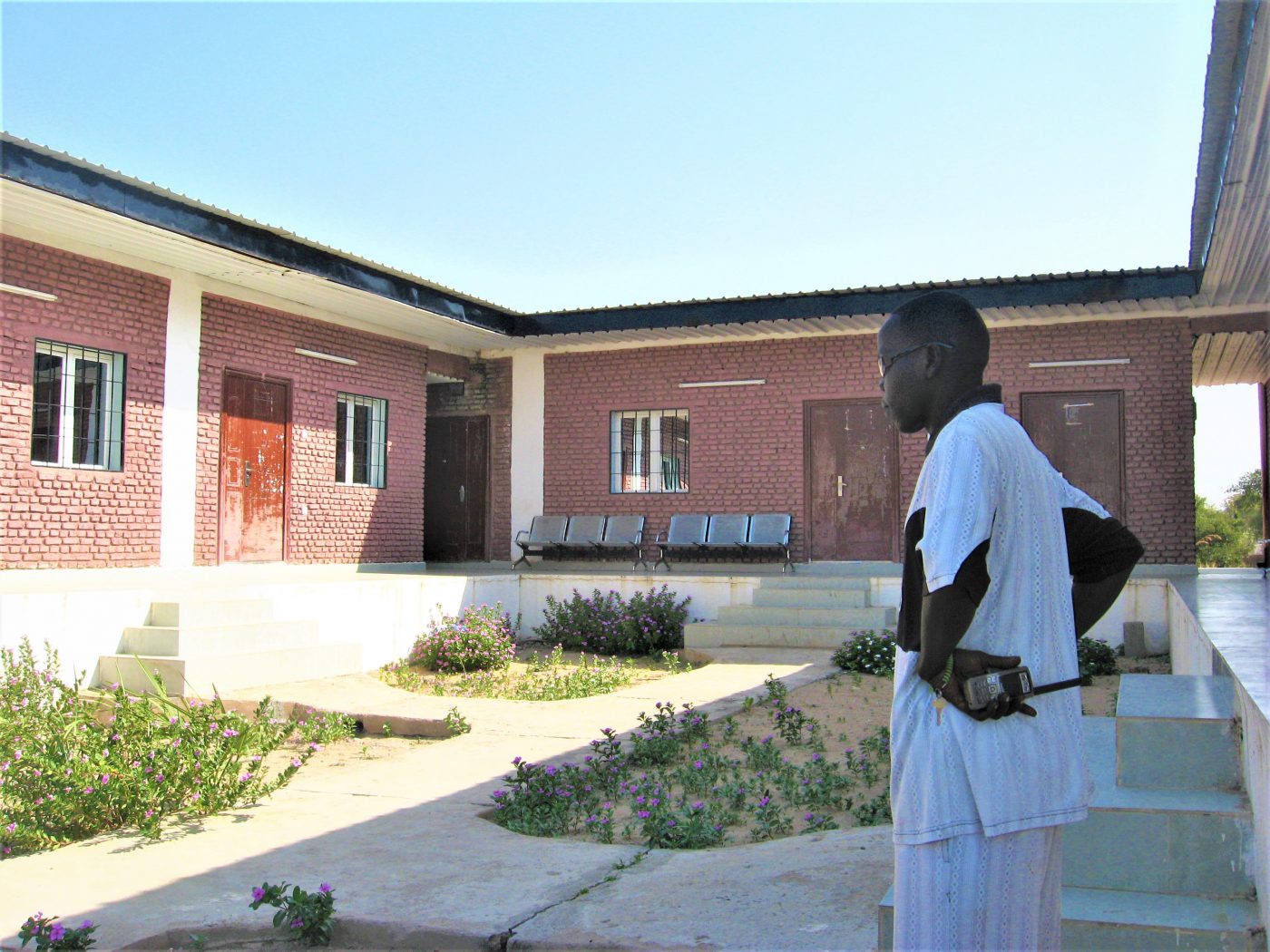 The Conflict Sensitivity Facility (CSF) has identified four key areas where the aid sector has the potential to either contribute to ongoing or future conflict over the long term, or to contribute to peace. We'll discuss these in a series of blogs aiming to encourage discussion, debate and good ideas for how the aid sector in Sudan can improve its long-term impact. This blog will focus on Localisation. 
Localisation and Sudan's transition to peace
Localisation, or the process of increasing local ownership over aid, is on aid's global agenda, though with so far little to show for it. In 2016, more than 30 of the world's largest donors, humanitarian aid organisations and UN agencies pledged to work towards achieving 25% of donor programming funds being directly, or as directly as possible, provided to national or local partners by 2020.[1] This, according to the mutual commitments, would come along with more unrestricted money and increased multi-year funding.[2] However we are far from meeting these commitments. The New York Times reported in February 2021 that global funding to local organisations actually decreased between 2016 and 2020 from 3.5% to 2.1% – numbers that seem to be replicated in Sudan.[3] According to online data sources, it appears that less than 1% of 2020 funding in Sudan went directly to national NGOs (NNGOs).[4]
A history of contested aid
The history of local ownership of aid in Sudan is complex and has been a space of tense contestation between national, international and local actors. For many decades, the national government exerted strong control over whether, how, and where aid was delivered using the governmental bodies of National Intelligence and Security Service (NISS) and the Humanitarian Aid Commission (HAC). This influence was exerted through legislation controlling how aid is managed, as well as through a range of more subtle initiatives aimed at infiltrating and co-opting national and international NGOs, and UN offices through influence over human resources, communications and management capacities within organisations. [5] As such, aid was often instrumentalised or politicised in support of the former regime's objectives, which included preventing aid from reaching groups opposed to the government, and using aid to attract populations to areas it controlled. In this context, some UN and INGO agencies became witting, or unwitting accomplices, partnering with security agencies in order to facilitate their work and reach vulnerable communities. Other international aid actors took a stronger line against government efforts to influence the delivery of aid in efforts to conform to international humanitarian principles of impartiality and neutrality, even when it meant refusing to deliver aid at certain times.
The long history of government influence over NNGOs has led to a context where there is no National NGO Forum, and where many NNGOs are suspected… of having intelligence or political agendas. At the same time, many western actors do not have a solid understanding of how local Sudanese cultural norms around mutual support and kinship obligations play into how aid is delivered and perceived.
The revolution and overthrow of the Bashir regime in 2019 has led to high-level personnel changes in the NISS (now General Intelligence Service (GIS)) and HAC. In theory and to some degree in practice, this opens the door for the de-politicisation of aid in Sudan, with fewer restrictions on where, how, and to whom aid goes. However, there is a power struggle between the old guard and new officials in some locations, resulting in a 'dual system' of approaches that affects recruitment of staff, processing permits for international staff, and travel permits, with some officials following the new rules and others enforcing old regulations.
A legacy for localised aid today
In contrast with the above, community-level ownership and participation in aid's delivery has been low for decades as the power struggle between Sudan's governing elite and international aid actors left little space for local actors. Some observers say that a 'CSO elite' in Khartoum and at the sub-national level also benefit from monopolising access of aid workers to field locations, effectively serving as gatekeepers for aid in these areas. The long history of government influence over national NGOs has led to a context where there is limited NNGO coordination over action or advocacy; they do not participate in the INGO Forum, and there are questions of neutrality for the recently registered NNGO Forum. Many Sudanese NGOs were deregistered after the revolution for their links with political and security agendas, with some being re-registered in subsequent months, though some observers believe that even this process may have been politicised.
NNGOs have internal challenges as well. Many lack the administrative or financial capacity necessary for working directly with donors. These capacity challenges can also present financial and reputational risks for the international organisations working with national partners. Some NNGOs face gender-equity issues, meaning that women may not have the same opportunities for employment or advancement. Sudan's aid regulations generally require that INGOs partner with NNGOs, but this doesn't always happen in a meaningful way. In many INGO-NNGO relationships, security risks are outsourced to the national organisations and capacity building efforts are marginal at best.
What are the next steps?
At the same time, however, aid actors in many other parts of the world have also struggled to fulfil commitments to decentralise and empower local aid actors, which suggests that there are serious systemic issues at work as well. The benefits of localised aid far outweigh the challenges. Aid that delivers through local institutions has the potential to be more efficient and effective. It builds capacity where it is most needed, and is well-suited to find contextually-relevant approaches. Localised aid is also more likely to lead to more durable solutions, and a reduced environmental footprint as international lights decrease. The aid sector in Sudan has the potential to benefit from a much stronger role played by NNGOs – and has the responsibility to do more to make this happen.
The tools and analysis exist, but require donors and their implementers to collaborate to advance this agenda. The CSF intends to support these efforts through an upcoming roundtable, more analysis, and problem-solving with interested organisations. We invite you to be in touch if you'd like to be part of these conversations – reach us at info@csf-sudan.org.
[1] Inter-Agency Standing Committee (2016) Grand Bargain Workstream Two: More support and funding tools for local and national responders, https://interagencystandingcommittee.org/more-support-and-funding-tools-local-and-national-responders [Accessed 25.03.2019]
[2] Mo Ali, Lona Loduro, Victor Lowilla, Lydia Poole and Barnaby Willitts-King (2018) HPG Working Paper; Funding to local humanitarian actors; South Sudan case study.
[3] New York Times Editorial Board. Foreign Aid is Having a Reckoning. 13 Feb. 2021. https://www.nytimes.com/2021/02/13/opinion/africa-foreign-aid-philanthropy.html
[4] OCHA. Financial Tracking Service. Sudan 2020 Data. Accessed online 2 Jan. 2021. https://fts.unocha.org/countries/212/summary/2020
[5] Some of this legislation governing humanitarian aid still exists and is blamed anecdotally as posing ongoing challenges to aid actors.
Photo credit: Aid worker inspecting rehabilitated building in Kurmuk, Blue Nile State. Audrey Bottjen (December 2010).
Subscribe for Latest Updates
Our monthly updates and WhatsApp peer learning group highlight practical analysis, key events, and diverse viewpoints to help us all deliver Better Aid.