A cure worse than the disease? Learning from recent failures to develop a Covid-19 response fit for Sudan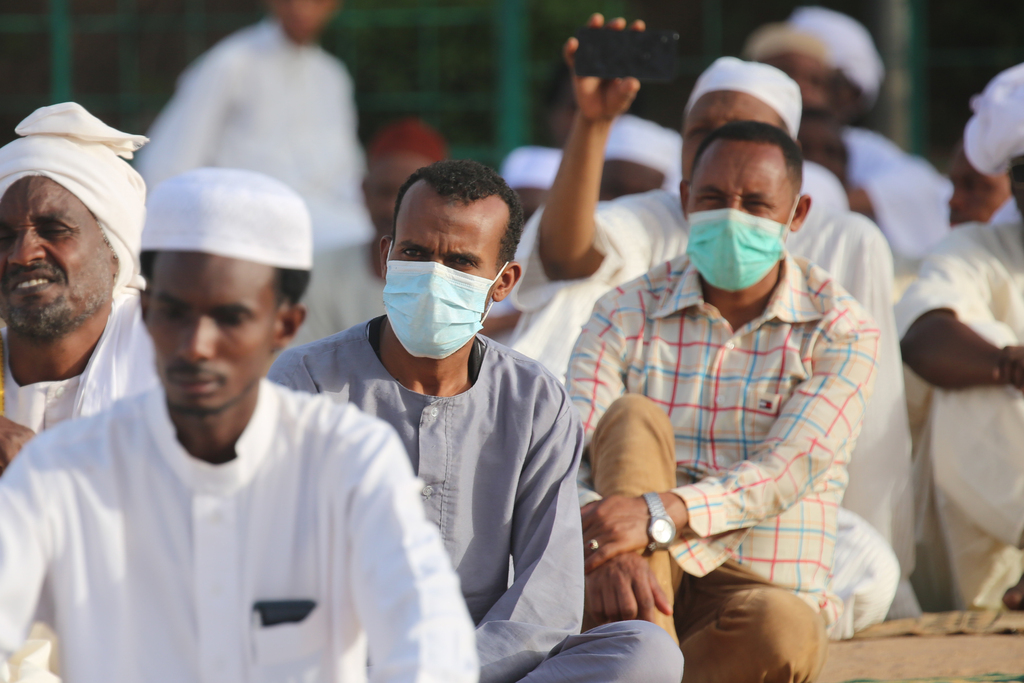 One year ago, last month, WHO declared COVID-19 a pandemic. As infections rapidly spread around the world, some proclaimed 'experts' on Africa, assessed that the continent was "uniquely vulnerable" and predicted gruesome scenes of "dead bodies on the street" (1,2).
Yet the COVID-19 pandemic has not decimated populations across Africa, where numbers of infections and deaths pale in comparison to those seen in Europe and North America.  Despite this the response by several African governments and aid agencies has followed the same playbook as their Northern counterparts, at significant cost to their populations.
In Sudan, the fledgling transitional government, already under pressure to fulfil its promised political transition following the fall of Omer Bashir, quickly replicated what it saw in other countries. A partial 6-month lockdown was instituted and international borders and ports were closed. Before it could assess how the virus was progressing and design a proportionate, appropriate response, attention turned to mobilising a pre-planned aid response along the lines seen elsewhere, in Europe and North America.
Government officials—many veterans of the aid sector themselves—now welcomed aid agencies that were held at arm's length during the Bashir years. Meanwhile, decision-making over the virus response was quickly centralised as the government set up joint coordination meetings with aid agencies and began negotiating access to remote areas.
Yet while the government could hardly be seen to play fast and loose with the health of the population, the cure it provided proved worse than the disease for many in Sudan. Ultimately, the response to COVID-19 was divorced from local priorities, needs and experiences of the virus, plunging an already vulnerable population into deeper poverty (3). Last year's lockdown saw informal and wage labourers, like tea ladies and market traders, who make up around 60% of Sudan's economy (4), face restrictions on travel to workplaces, an immediate loss of income and fines if they broke the rules.
For displaced people in camps or tightly packed urban families living at close quarters, prevention measures and guidelines around social distancing were plainly unrealistic. Meanwhile, Government calls to wash with soap and disinfect hands, had little meaning in displacement and other contexts where access to affordable soap is limited. Where messaging was not contextualised – and recalibrated towards framing the danger of the pandemic within its impact in Sudan – misinformation spread and non-conformity with prevention advice was widespread.
Lessons have since been learned. With cases of COVID-19 rising for the second time towards the end of 2020 and again this spring, government lockdown measures were replaced with less comprehensive restrictions, focusing only on wedding venues and mass gatherings.  Daily wage labourers and other informal workers are back at work, desperately trying to make up for lost income. Mask-wearing has now become a cheaper and normalised form of protection, tied into getting back to work.
Despite this, the damage done to public trust in official information around the pandemic might be lasting. Today, misgivings about the COVID-19 vaccine have been fuelled by broader conspiracies around the nature of the virus itself, which can only be dispelled by smart, contextually relevant messaging around vaccinations – and the pandemic – from both government and the aid industry.
Equally concerning was how quickly commitments to context specificity—a common refrain in the aid sector, were forgotten amid the panic at the onset of the pandemic. Unfortunately, it is in precisely these moments where understanding the contextual and lived realities of people affected by a crisis or event, is most essential.
Closing the feedback loop 
To ensure future responses to crises make sense to the varied experiences of Sudanese people, it is clear that responders in national and federal level authorities as well as aid agencies need to have access to better contextual information and analysis. Here, the aid sector can play an important role.
In theory, aid agencies can normalise the sharing of analyses and data by setting up coordination mechanisms, which can be used to inform aid and governmental responses at the national as well as local level. Aid actors on the ground can also plug knowledge gaps at the federal level – both in country offices and governmental bodies – and improve the sharing of data by seconding staff to national or local authorities. With the expanding access of aid actors, analysis and data- sharing from networks of existing implementing partners at the sub-national/ community level will allow for greater coordination, while directing support towards these responses.
In practice, of course, encouraging the sharing of analysis and learning—including from past failures—can prove challenging among competing aid agencies. However, the heavy-handed response to COVID-19 in Sudan demands a reckoning, one where the aid sector must explore the impacts of its approach to the pandemic. This should be prioritised soon while pandemic-related challenges and institutional learning from the initial response remain in place.
Such a reckoning should examine how the close alignment between the aid sector and the national government played out in practice. While this new and improved relationship promised greater access for aid agencies, it may have also undermined trust in them, particularly among displaced communities who maintain deep mistrust of 'government', writ large. The closeness of the relationship may also have encouraged the aid sector to follow the government's lead and focus on making lockdown work, despite the fundamental flaws in the approach.
Investing in new opportunities for closer engagement with government to gain access while prioritising a local focus may be a difficult balance to strike. However, it is vital that humanitarian requirements around meeting local needs, evidence-based interventions and learning are further embedded rather than relinquished.
We're yet to understand why COVID-19 figures seen in Africa have differed so widely from those seen elsewhere. What is clear is that in future, both government authorities and aid agencies need to be equipped with a better awareness of how humanitarian or public health responses to crises might interact with local understandings, priorities, and ways of life. Changing this will require more consistent engagement to build trust among vulnerable communities and prepare them to guide ongoing responses to COVID-19 and future crises.
A carefully-considered symbiotic relationship between government and aid, maximising the strengths of both and avoiding the pitfalls of centralisation – of aid, knowledge, resources (financial and otherwise) and reach – will enable emergency response in Sudan to be more receptive and conflict-sensitive.
________________________________________
W. Brown (2020), 'Nearly 200,000 people in Africa could die of coronavirus, WHO warns', the Telegraph (08 May). https://www.telegraph.co.uk/global-health/science-and-disease/nearly-200000-people-africa-could-die-coronavirus-warns/
https://edition.cnn.com/videos/business/2020/04/10/melinda-gates-coronavirus.cnn-business
According to the World Bank, the main impact of COVID-19 has been economic with "increased prices of basic foods, rising unemployment, and falling exports. The crisis has also highlighted the importance of safe water, sanitation, and hygiene practices, which remain inadequate. The outbreak is anticipated to further challenge the county's public health preparedness and response systems and adversely impact the economy. World Bank Press release "World Bank Group Provides Support to Help Sudan Manage the Health and Economic Impacts of the COVID-19," September 30, 2020
https://www.sd.undp.org/content/sudan/en/home/countryinfo.html
The author is a Managing Partner at Insight Strategy Partners.
Subscribe for Latest Updates
Our monthly updates and WhatsApp peer learning group highlight practical analysis, key events, and diverse viewpoints to help us all deliver Better Aid.