Conflict-sensitive support to Sudanese responders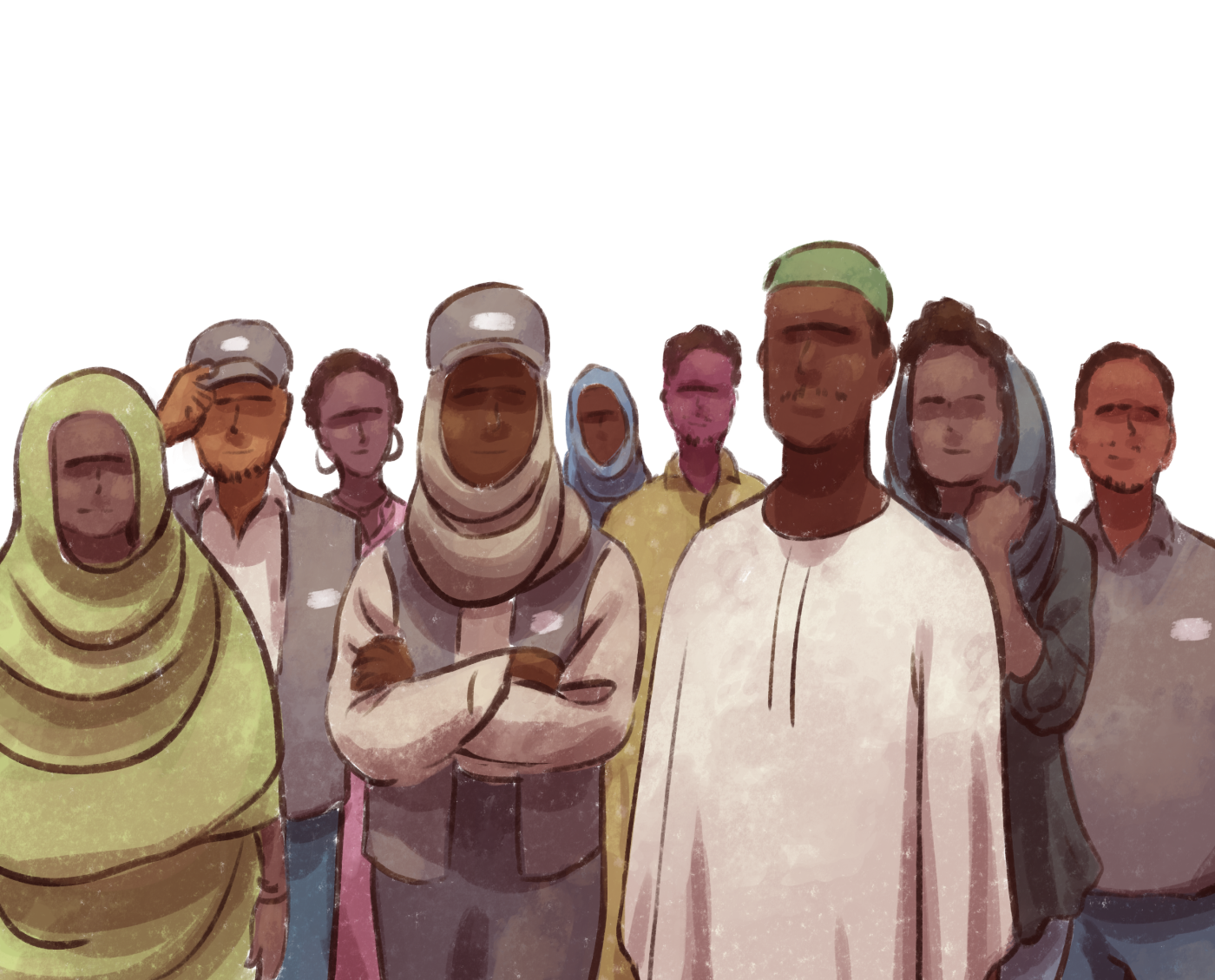 CSF RAPID GUIDANCE NOTE 2 – June 2023
This note is one in a series of rapid guidance notes intended to highlight primary essential considerations to inform the aid sector's understanding of and response to the crisis in Sudan since 15 April 2023. It is a primer and not exhaustive, rather it is meant to serve as a prompt for further discussion.
KEY TAKEAWAYS:
Sudanese responders, mutual aid networks and organisations are a critical conduit of support to conflict-affected people across Sudan, and should be increasingly positioned to lead aid efforts going forward. However, the complexity of the context means that there are many conflict sensitivity risks for the aid system to navigate.
Five key considerations include
building better understanding of Sudanese responders and groups,
meeting them where they are rather than expecting them to change to fit aid structures,
avoiding outsourcing risk and instead prioritising agency,
ensuring flexibility through management systems and organisational culture,
enabling honest discussion about perceptions of aid and risk of cooption.
The critical role of Sudanese responders
While international aid actors struggle with access and operational constraints within Sudan, a significant proportion of public services and crisis response efforts have been led and organised locally by Sudanese first responders and mutual aid groups. Since 15 April, these efforts have represented the most consistent conduit of support to conflict-affected people across Sudan, especially in the areas worst affected by conflict. The sizeable and crucial grassroots humanitarian effort and protection response include actions such as distributing basic items such as water, food, medicine, and providing shelter and psychosocial support – integrated alongside wider aspects of supporting minimal basic services and trying to help maintain access to power, medication and communication. It is important to note that these grassroots efforts comprise diverse responders and organisations who vary across the country, including: Sudanese NGOs and civil society organisations (CSOs); resistance committees and neighbourhood and services committees, professional unions and associations, womeb's associations and youth groups, diaspora networks, traditional leaders and networks, mutual aid groups of friends and neighbours, among others.
Sudanese responders and organisations are not only well-positioned as first responders, but should also be increasingly positioned to lead aid efforts going forward. Local and national CSOs are often best placed to know how to deliver humanitarian aid in conflict-, cultural- and gender-sensitive ways, as they have been navigating these dynamics throughout their histories. The international community needs to have its eye on the medium- to longer-term as well:  the humanitarian crisis in Sudan is likely to be protracted, and therefore the sustainability of responses will also need to be prioritised, particularly if international access continues to be constrained by bureaucratic impediments such as insecurity and difficulty obtaining visas. Sudanese citizens must be at the forefront of all elements of international engagement, including the aid response, and ensure that local peace processes are connected to and inform approaches to national peace.
That said, the context is far from simple and there are many conflict sensitivity risks that the aid system will need to navigate in its interactions with and support for the many elements of a Sudanese-led response.
Conflict sensitivity guidance – five key considerations:
This mosaic of grassroots response, mutual aid groups and professional Sudanese aid workers will have complex and shifting dynamics. The guidance below aims to begin to help international aid actors to navigate the dynamics in conflict-sensitive ways.
Invest in building understanding of Sudanese responders and their different roles: A 'standardised' approach to partnerships and localisation may not suit the current context, particularly because the context varies greatly across the country. Different local responders and groups will have varying strengths and ability to respond and support at different times and in different places, which reflects the heterogeneity of crisis-affected people themselves. Local expertise will be essential to guide international aid actors to ensure that these nuances are understood, and that regional and area-based response is tailored accordingly. It is important to build honest relationships and understand the capacity, strengths and weaknesses on all sides, rather than just relying on mapping and generalised experience.
Meet local responders and groups where they are rather than expecting them to change to fit our structures: The aid sector should avoid damaging local support networks and their downwards accountability by employing heavily structured approaches that seek to 'NGO-ise' grassroots initiatives. Relationships between international aid actors and diverse local responders and groups may need to be rapidly redefined, to enable a balance between reducing the weight of bureaucratic processes while maintaining quality assurance. This will require open and honest discussion about the kinds of changes that will be required to enable complementary strengths to flourish, for example, by simplifying processes, identifying shared principles, allowing for more efficient reporting, building trust to facilitate better learning, and equipping diverse local responders with the capacity and tools to sustain themselves in a very challenging context. Sudanese responders and groups should not be consulted as an afterthought, rather their insights and experience should be at the heart of planning and designing international responses and in guiding decisions around the kind of support that will be most useful.
Avoid outsourcing risk and operational burdens and instead prioritise agency: Local responders and groups face increasing risk, including targeting linked to their roles and affiliations with the international aid system. Narratives that portray them as 'last mile' providers or subcontractors can further hinder their ability to mitigate risk by restricting their agency, including their ability to make operational decisions and influence system-level ways of working. At the same time, international partners should also take into account how they consult with locally-based experts – for example, in coordinating to avoid an increased burden of multiple information requests, and ensuring flexibility in appreciation of the daily operational and emotional challenges they face. Assumptions around capacity and previous roles and responsibilities should be revisited, particularly norms and assumptions that limit ways of working and that enable local agency. Language and narratives around the role of local responders and groups may either entrench power imbalances or help to change perceptions (e.g., women as leaders, not victims; local responders as leaders versus subcontractors). The aid architecture should evolve to better incorporate spaces for Sudanese responders to inform practice and policy and take part in decision-making.
Ensure flexibility for improved management systems and organisational cultures that enable a nimble and adaptive response: The context in Sudan requires flexible thinking on how to support in different ways with diverse methods. This in turn requires changes to systems and organisational culture. An attitude that goes beyond viewing local groups as implementing partners and places greater value on their important wider role (e.g., in leadership, access, coordination) will help with this. Other examples include consideration for survivor-centred and community-led responses, how to work with diaspora networks, and how to mobilise smaller amounts of funding that enable more nimble and adaptable community-led responses. While there is a great deal of interest in Humanitarian-Development-Peace nexus approaches, an integrated and holistic response often comes naturally to local responders and groups, in many ways a logical response to multi-faceted needs that cut across aid silos. Such approaches may also offer further opportunities to strengthen collective action and social cohesion.
Enable honest discussion about perceptions of aid and the risk of cooption: All aid (and aid actors, both international and local) will inevitably interact with politics and conflict dynamics at both national and local levels. The risk of cooption and manipulation by political agendas may be heightened at times of crisis, and the prevalence of misinformation adds a greater level of complexity. Different groups within Sudan perceive the political impacts of aid are perceived in different ways: these are as influenced by aid's history in Sudan as they are by current dynamics. This poses concerns for Sudanese groups, who may perceive that the international aid response is biased, as well as for international aid groups who may be concerned about playing into Sudanese political dynamics.  Navigating this complex landscape of perceived and actual affiliation, alongside the risk of manipulation and politicisation, requires strong analytical processes and honest discussions between Sudanese and international aid actors in support of practical problem-solving.
Subscribe for Latest Updates
Our monthly updates and WhatsApp peer learning group highlight practical analysis, key events, and diverse viewpoints to help us all deliver Better Aid.