Evaluation list
Here is a selection of must-read evaluations tailored to your project or interest. Let's make the most of these hard learned lessons to make our thinking, planning and implementation more conflict sensitive.
Back
South Darfur Emergency Assistanc Program (NUTRITION)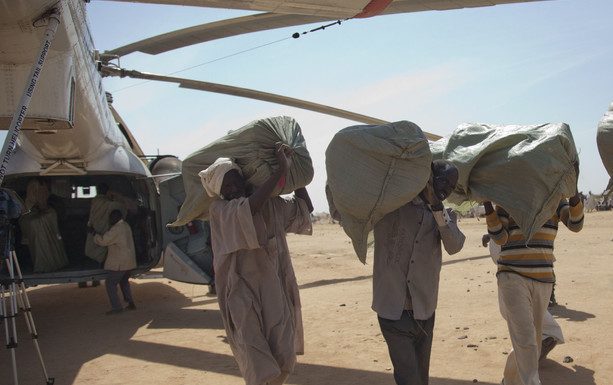 Key Findings:
Key findings of nutrition & mortality surveys are prevalence of global malnutrition (GAM) 14.8%, prevalence of severe malnutrition (SAM) 2.2%, U5MR 0.61 deaths of U5 children /10,000 U5 children/day, and CMR 0.2 total deaths/10,000 people/day;all of which are within the target of the programme except SAM rate. From facilities data, the number of under 5 children admissions to nutrition facilities in 2012 showed 6% reduction from 2011, as well the CMAM indicators show cure rate 82%, death rate 0.5%, and defaulter rate 11%, which are all within the target and SPHERE standards. These are good indicators for goal achievement.
Exclusive breast feeding for under 6 months children was found to be 80.5%, in addition, the KAP survey showed a very good knowledge, attitudes, and practices about nutrition and diarrhoea demonstrated by mother and caretakers of under 5 children.
Articulation of programme objectives & purposes with and outcome was found to be relevant and connected with the need of the population and meeting the national standards in provision of nutrition services through CMAM protocol & SFP guidelines.
The nutrition services are effectively delivered through acceptably equipped facilities. Although, some centres need to be rebuild with fixed materials and integrated in the nearby health centres. The project is also effective in utilizing and building capacity of human resources available from technical MOH Staff and community volunteers. The project is in well coordination with ministry of health as a partner; however the coordination is weak in the multi-sectorial contextwithin CIS and outside CIS at Kass Locality levels, particularly with health & WASH sectors. Project management, organisation & monitoring have been well established; in addition, the existing and functional financial management have overall facilitated proper financial management and internal control of the project resources.
Effective outputs were achieved in improving under 5 children nutrition status in maintain both SAM and GAM below emergency threshold, from the good knowledge and practices of the community (mothers/caretakers) on food preparation, hygiene and nutrition. The positive impact was found extend beyond the programme catchment area to nearby areas which is an added value.
Observed factors that would have positive impact on the sustainability of the programme are the increased participation and ownership by the beneficiaries and communities, policy support/consistency, appropriate approach, socio-cultural issues, gender equity and institutional capacity. Another important point is the sustainability of food supplies by other partners such as WFP to support SFP and IBSFP especially if the project is handed over to SMOH.
Subscribe for Latest Updates
Our monthly updates and WhatsApp peer learning group highlight practical analysis, key events, and diverse viewpoints to help us all deliver Better Aid.