Towards better access in Sudan: lessons from Myanmar, Ethiopia and Syria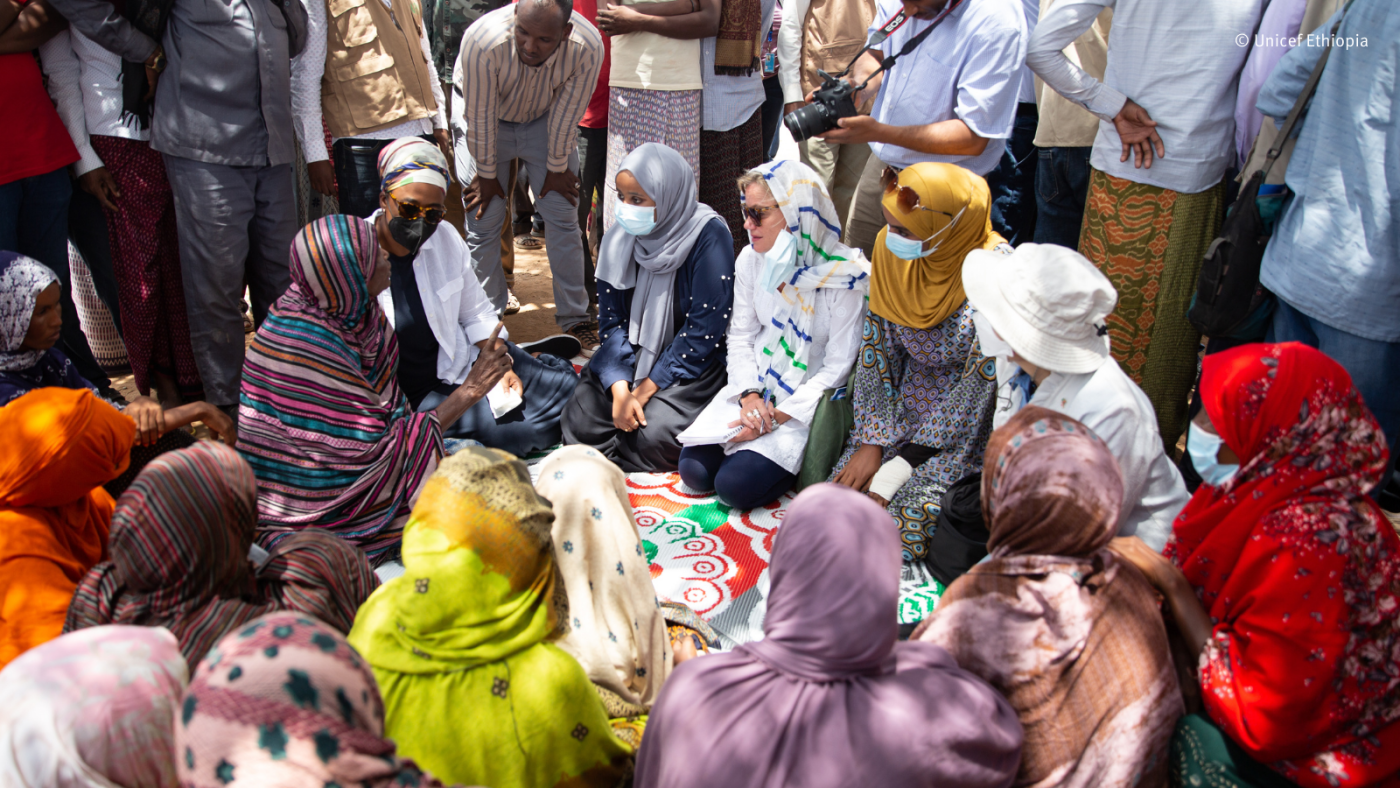 This blog is the first blog of the series 'Humanitarian access, local action and conflict sensitivity dilemmas in Sudan since April 2023' which showcases different perspectives important for a conflict sensitive aid response in Sudan. These blog posts do not necessarily reflect the Conflict Sensitivity Facility's (CSF) views nor those of all actors engaged in the response. However, we are hoping that this series will contribute to the ongoing discussions around the aid response and will encourage the sector to assess the wider implications of its actions on fostering peace in Sudan.  
Serious humanitarian access concerns continue to impede the flow of aid in Sudan, more than six months after the outbreak of violence. In just one example, Medicines Sans Frontiers stopped supporting surgeries at a hospital in Khartoum last month because permission to transport supplies were blocked.
Civilians caught in any conflict have a right to aid. Fact-finding missions can help with accountability for violations of international humanitarian law (IHL), but humanitarians have a role to play in advocating for the population and adapting their work to meet needs, even when warring parties try to prevent them doing so.
Humanitarian access constraints aren't a new phenomenon in Sudan, nor are they exceptional globally; a growing number of humanitarian responses face similar challenges. My recent research looked at conflicts where warring parties used aid denial and manipulation to deprive populations of basic needs for political or military aims. Some of the lessons of Syria, Myanmar, and Ethiopia, and other complex access contexts, may be helpful for those undertaking conflict-sensitive humanitarian work in Sudan.
Localisation and the agency of local actors is central in all these lessons. Sudan-specific conflict sensitive considerations for working with and centring local actors has been covered by the Conflict Sensitivity Facility (CSF) and will feature in future blogs.
Avoid high-level humanitarian access negotiations taking the place of peace or political negotiations. Where possible, separate the political from the operational.
Peace talks often begin with a focus on humanitarian ceasefires and operations. Traditionally, this was meant to address immediate humanitarian needs and provide a stepping-stone into a political resolution. But increasingly, in ongoing conflicts where political talks fail, these humanitarian-focused talks replace conflict resolution. In doing so, they can undermine humanitarian diplomacy and negatively impact humanitarian action. For one, this can incentivise conflict parties consolidating control of aid systems in order to stake, or maintain, their role in negotiations. Moreover, expending political capital on access negotiations diverts limited diplomatic resources away from efforts to resolve the conflict.
In Ethiopia, a lack of practical operational alternatives to requesting access to Tigray from the Ethiopian capital meant senior humanitarians got personally involved in negotiations. However, these negotiations were often disjointed, both within organisations — where senior officials acted without talking to agency staff — and between organisations—which reduced efficacy. Meanwhile, in Syria, the regular renewal of a United Nations Security Council (UNSC) resolution that allowed aid access from across the Turkish border into a territory of the country outside of regime control needed increasingly large concessions to maintain it. Eventually, it became the only focus of high-level diplomacy in Syria. When the resolution was eventually vetoed after nine years, the political and protection concerns that necessitated it remained, as nobody had addressed them through political talks. Local actors and the affected population were kept out of negotiations around the solution to the problems created by the resolution ending.
In Sudan, negotiations have thus far centred on humanitarian access since the start of the violence but have involved only the warring parties, with civil society, civilians, and humanitarians sidelined. This risks incentivising further consolidation of control over aid operations by the armed actors and hasn't resulted in more access. The top-down approach to these negotiations is having a detrimental impact on local actors and the long-term prognosis for peace, as well as discounting the agency and potential of local humanitarian and peace initiatives.
Where access constraints can be overcome through operational solutions, this approach should be prioritised. In Sudan, there's a strong focus on access approval from certain government authorities , even in areas where they have no control or visibility. When approval is denied, this is escalated to a political level because of bureaucratic and operational preferences rather than necessity. Increased cross-border activity, meaningful localisation efforts that include remote programming, and cash transfer solutions for small organisations and beneficiaries alike, could be explored to meet humanitarian needs where they exist, even in the face of complex access challenges. Only when and where these efforts fail, or when protection of aid operations and civilians come into play, should the political path to access be pursued.
Changing operational approaches quickly is vital when entrenched access challenges appear. Building an ecosystem that facilitates genuine localisation is key.
The aid system often takes years to acknowledge the severity of entrenched access problems, if it ever does. Where aid denial and manipulation have been seen in the past, it's likely to continue. It's crucial to act quickly to adapt operations rather than hoping that access can be secured through a centralised system.
In Syria, access denial started in early 2011. But it took around two years before a meaningful cross-border response from neighbouring countries was operationalised and 3.5 years before the UNSC took action to pass a resolution that allowed access by notification rather than permission of the Syrian government. In Myanmar, more than 2.5 years have passed since the junta took power in a military coup, which saw decades of access challenges get worse, leaving millions without assistance from the capital. Even now, the cross-border and remote response is struggling to scale up to required levels. Sudan has also had aid access challenges for decades. The pattern is repeating. There is an opportunity to recognise this and adapt quickly to meet needs that aren't being met.
 While the specifics of access constraints and solutions vary between country contexts, the defining feature of any successful operational shift was reliable, granular, information and data about access challenges and the needs going unmet as a result. This helped dispel any confusion about the problem, as well as providing the evidence required to support changes in policy, programming, and funds. If the trust or systems needed to encourage information-sharing (including from local organisations) don't exist, external parties or bespoke initiatives might be needed.
Questions around neutrality and impartiality often come up when considering solutions. However, principled humanitarian action requires that practitioners meet the needs of the population. Deferring to a highly-centralised humanitarian system in the face of access constraints in a context with fragmented governance may leave populations in need, which undermines the principles. Instead, principled action may involve employing new ways of working in order to meet needs.
Donors have a leading role to play. In Myanmar, donors are less inclined to take risks, so change has been slower, of a smaller scale, and more fragmented. In Syria, major donors were politically motivated to help humanitarian actors create new access strategies. When donors were enthusiastic, they helped to build-out well-rationalised ecosystems to support alternative modalities (cash, remote, cross-border) that included context analysis, appropriate partners, flexible funding and funding mechanisms (alternative pooled funds accessible by local organisations or the use of informal money-transfer systems), collaboration, and a higher degree of risk-sharing than normal. Capitalising on any donor momentum around access and operational challenges in Sudan is essential to create change and build the necessary environment for new modalities and increased localisation.
While there is an understandable fear of aid diversion in the Sudan response, this can't be blamed on localisation. Recent examples of systematic aid diversion in East Africa occurred in highly-centralised responses. Diversion is not a symptom of localisation, remote, or cash programming, rather a risk faced by the sector in all challenging environments and, as such, shouldn't be thought of as a barrier to any individual modality or programmatic approach in Sudan. Convoys or stockpiled goods in warehouses are just as susceptible to looting or mismanagement as a remotely managed project. Appropriate training, relationship building, risk mitigation, reporting, and fiduciary responsibilities should be part of whichever access or programming strategy is deployed.
Consider how operations could undermine local resilience and long-term peace
As the emergency response gives way to a long-term humanitarian operation in a protracted crisis, an inflexion point arises. Here, there is an opportunity to revisit operations, apply learnings, and ensure the long-term response is built around responsible assumptions. Where a best practice approach to localising the response is missing, this should be prioritised.
Conflict-sensitive context analysis is a critical foundation for programmes and access strategies if done inclusively and deliberately. Access negotiations and operations can help to consolidate conflict dynamics, and analysis should underpin careful thought about the impacts of these choices. In line with the humanitarian imperative of meeting needs, a number of successful locally-led initiatives are already in motion in the hard-to-reach areas in western Sudan. These efforts focused on securing humanitarian corridors and ceasefires, rehabilitation work, and meeting the needs of those displaced by the violence when others were not present. However, as the centralised aid system scales up its cross-border response into Western Sudan, these efforts are being overlooked. Scaling up operations in the West is vital but should be done in consultation and collaboration with local actors wherever possible, to ensure that local initiatives are not undermined. Complementarity and collaboration will provide greater resilience as conflict dynamics change.
The work of local actors is critical, due to their relationships and proximity to affected communities. However, the way international actors engage with civil society matters. Localisation shouldn't just transfer risk to local partners. A humanitarian-development-peacebuilding (HDP) nexus approach to localisation in a protracted crisis demands that thought be given to the impact on long-term peace, as well as the success of humanitarian programming. Civil society should not be instrumentalised purely as a means to facilitate the delivery of aid, particularly as reconfiguring their structure or focus can divert them from their core functions which may not be humanitarian focused. Meanwhile, failing to effectively meet locally-identified needs through the local aid organisations that already work on the ground can also negatively impact community resilience and rob civil society of agency. Instead, a locally-led and collaborative approach between internationals and local actors should be employed.
About the Author
Emma Beals is an independent consultant with a focus on conflict, peace, and humanitarian aid. She is a Non-Resident Fellow at the Middle East Institute and a Senior Advisor at the European Institute of Peace.
Subscribe for Latest Updates
Our monthly updates and WhatsApp peer learning group highlight practical analysis, key events, and diverse viewpoints to help us all deliver Better Aid.