Overcoming power asymmetry in humanitarian negotiations with armed groups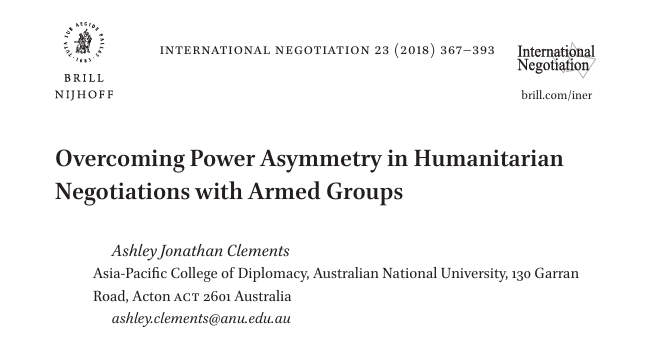 The article discusses the challenges faced by humanitarian actors when negotiating with armed groups. The power asymmetry in these negotiations often puts humanitarian actors at a disadvantage. The article explores how humanitarians can overcome this power asymmetry and negotiate effectively to ensure the delivery of aid and services. It also discusses the principles that form the foundation of humanitarian identity and how these principles can influence negotiation strategies.
This article feeds into the wider analysis carried out by the author in his doctoral thesis titled ''The frontlines of diplomacy: humanitarian negotiations with armed groups'.
This paper was originally published by Brill.
Subscribe for Latest Updates
Our monthly updates and WhatsApp peer learning group highlight practical analysis, key events, and diverse viewpoints to help us all deliver Better Aid.