An investigation into the interpreters' challenges in conflict zones: the case of Darfur region in Sudan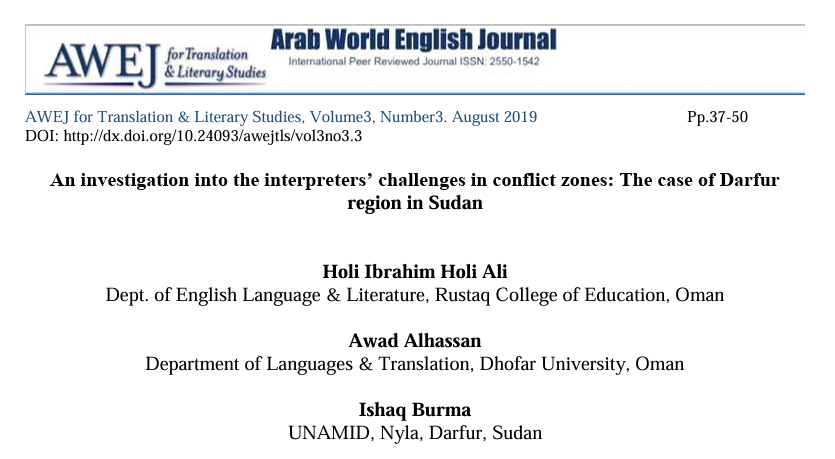 This study investigates the challenges faced by local interpreters and language assistants working for UN peace-keeping missions in conflict zones, specifically in Darfur, western Sudan. The research questions focus on linguistic, socio-cultural, mistrust, and communication-related barriers, how these professionals cope with them, and potential training solutions. A qualitative methodology was used, with semi-structured interviews as the primary data collection method. The data revealed that participants faced numerous challenges, including difficulties understanding regional social and cultural issues, life-threatening incidents such as physical and verbal attacks, and accusations of siding with enemy parties. Communication barriers were the most significant challenge, with communication breakdowns occurring even with accurate interpretation due to differences in indigenous languages and cultural barriers. The study concludes with insights and implications for training and professional development for interpreters in conflict zones.
This paper was originally published by SSRN.
Subscribe for Latest Updates
Our monthly updates and WhatsApp peer learning group highlight practical analysis, key events, and diverse viewpoints to help us all deliver Better Aid.