CARE Rapid Gender Analysis Um Rakuba Camp and Tunaydbah Settlement, Eastern Sudan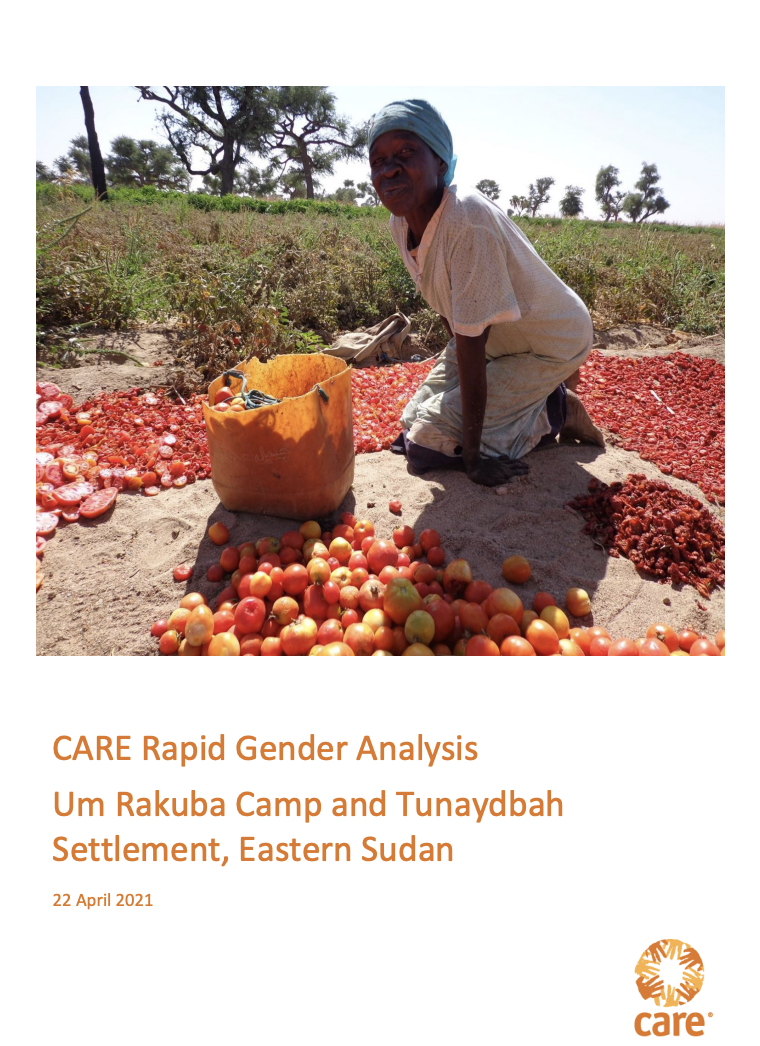 Since 9 November 2020, Ethiopian and Eritrean asylum seekers have been arriving in Eastern Sudan, fleeing a military escalation in the Tigray region in northern Ethiopia. Eastern Sudan is facing multiple challenges including high levels of food insecurity, flood recovery, increased militarisation on the Sudan and Ethiopia border, as well as the COVID-19 pandemic and the impacts of mitigation and containment measures. To inform the humanitarian response to this, CARE conducted a rapid gender analysis to: better understand the main needs, priorities and coping strategies of women, men, girls and boys,
as well as at-risk groups in Um Rakuba camp and Tunaydbah settlement and identify how CARE and the wider humanitarian community can adapt and design targeted services and assistance to meet these needs, to ensure responses do no harm.
Subscribe for Latest Updates
Our monthly updates and WhatsApp peer learning group highlight practical analysis, key events, and diverse viewpoints to help us all deliver Better Aid.