Guerrilla government: political changes in the Southern Sudan during the 1990s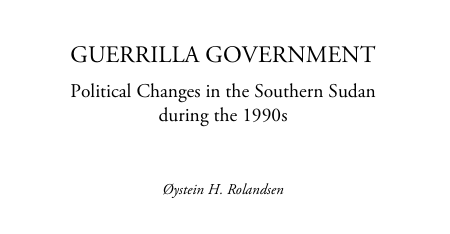 This book recounts the main developments that shaped the conflict between the central government and the SPLM since the latter was created. In particular, this book elaborates deeply on the internal divisions of the SPLM and the interplay of these with the relationship between the rebel group and the Operation Lifeline Sudan.
This book was originally posted by the author on ResearchGate.net.
Subscribe for Latest Updates
Our monthly updates and WhatsApp peer learning group highlight practical analysis, key events, and diverse viewpoints to help us all deliver Better Aid.