Human smuggling and trafficking in Eastern Sudan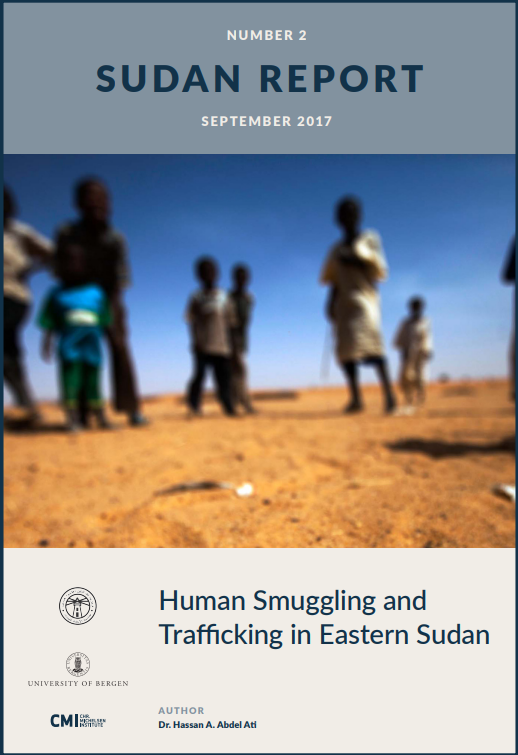 This report investigates human smuggling and trafficking in Eastern Sudan. The report provides an overview of the issue, including the reasons why locals engage in smuggling activities and the role of traditional leaders in the region. It also discusses the experiences of migrants who are smuggled through Eastern Sudan, including the risks they face and the challenges they encounter. The report highlights the complexity of the problem, including the numerous parties involved, the extensive geography that needs to be covered, and the continuous changes in patterns and methods of operation. It also notes that financial resources remain a major handicap to the scale of investigation, forcing the report to focus on the two states of Kassala and Gedarif. Overall, the report sheds light on the surprising level of engagement and acceptance of human smuggling activities in Eastern Sudan and the potential consequences of this issue.
This report was originally published by the Christen Michelsen Institute (CMI).
Subscribe for Latest Updates
Our monthly updates and WhatsApp peer learning group highlight practical analysis, key events, and diverse viewpoints to help us all deliver Better Aid.