Implications of Ukraine Conflict on Food Access and Availability in the Eastern Africa Region
As the conflict in Ukraine has already reduced the export and increased the price of wheat globally, this analysis explores the impact on East African countries. Of these countries, Sudan is likely to be particularly affected as it is especially reliant on imports from Ukraine and Russia. Alongside other economic trends including rises fuel costs and regional food prices, the Ukraine conflict is likely to reduce access to food in Sudan, particularly among the urban poor in the short term. However, there is hope that other wheat exporting countries fill the gap the address the price rise in the long run.
This analysis was originally published by the World Food Programme. Find the original link article here.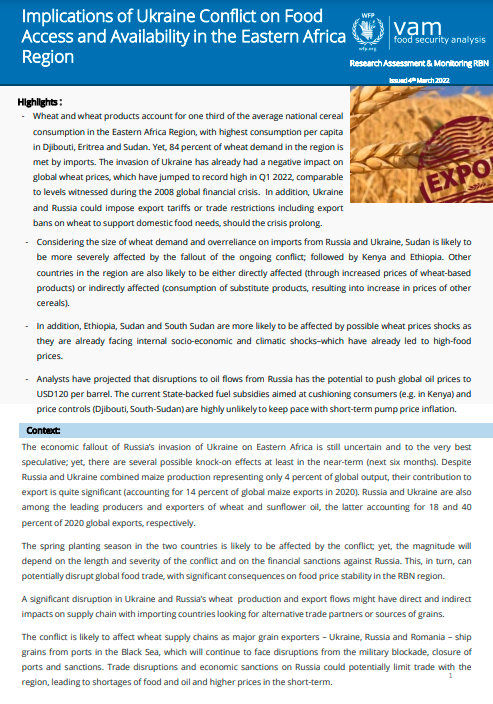 Subscribe for Latest Updates
Our monthly updates and WhatsApp peer learning group highlight practical analysis, key events, and diverse viewpoints to help us all deliver Better Aid.