Livelihoods, Power, and Choice: The Vulnerability of the Northern Rizaygat, Darfur, Sudan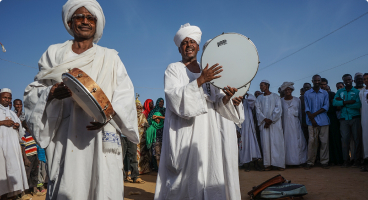 Livelihoods in Darfur are intimately linked to the conflict, none more so than the livelihoods of the Northern Rizaygat—a group of Arabicspeaking, camel-herding nomads living in the Sudanese states of North, South, and West Darfur. They have achieved notoriety for their role in the Janjaweed—the pejorative name given to the loose groupings of armed Arab tribesmen, who, since 2003, have been integral players in Darfur's conflict and instrumental to the Sudanese government's counterinsurgency campaign. Little attention has been paid to exploring how the Northern Rizaygat's lives and livelihoods have been affected by the conflict or to their livelihood goals and hopes for future peace and security.
This report was originally published by the Feinstein International Center at Tufts University. 
Subscribe for Latest Updates
Our monthly updates and WhatsApp peer learning group highlight practical analysis, key events, and diverse viewpoints to help us all deliver Better Aid.