Localising humanitarian aid during armed conflict: learning from the histories and creativity of South Sudanese NGOs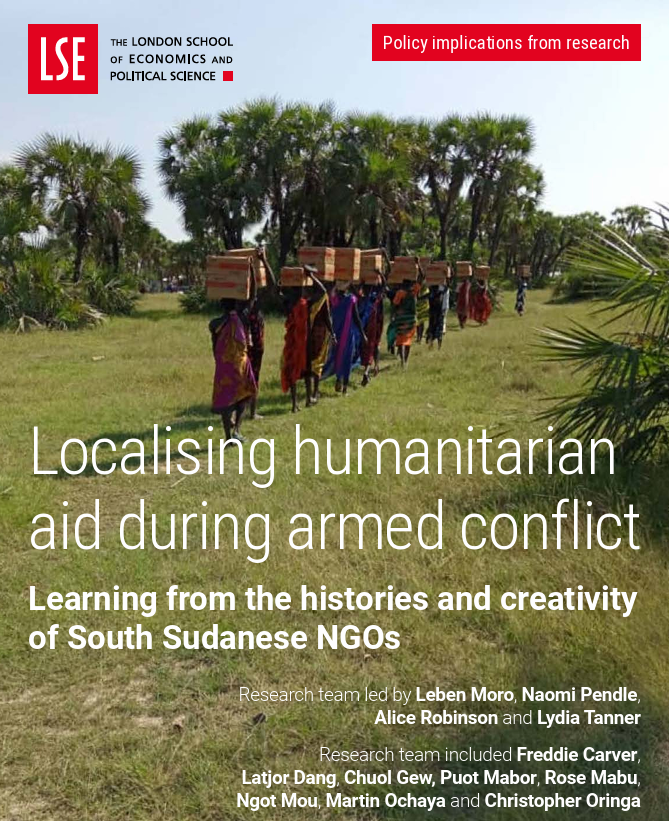 This research paper focuses on the challenges faced by South Sudanese NGOs in delivering humanitarian aid during armed conflict. Despite the increasing reliance on local actors, the international humanitarian system does not provide an enabling environment for these organizations. Issues around risk transference, short-term funding, and lack of resources for security, insurance, and evacuation are some of the challenges faced by South Sudanese NGOs. The paper offers policy implications for humanitarian donors and funders to support South Sudanese organizations and create a more enabling environment for localizing humanitarian aid. Overall, the paper highlights the importance of localizing humanitarian aid and the need for greater support for local actors in delivering effective and sustainable humanitarian assistance.
This report was originally published by the London School of Economics (LSE).
Subscribe for Latest Updates
Our monthly updates and WhatsApp peer learning group highlight practical analysis, key events, and diverse viewpoints to help us all deliver Better Aid.