Promoting Darfuri women's psychosocial health: developing a war trauma counsellor training programme tailored to the person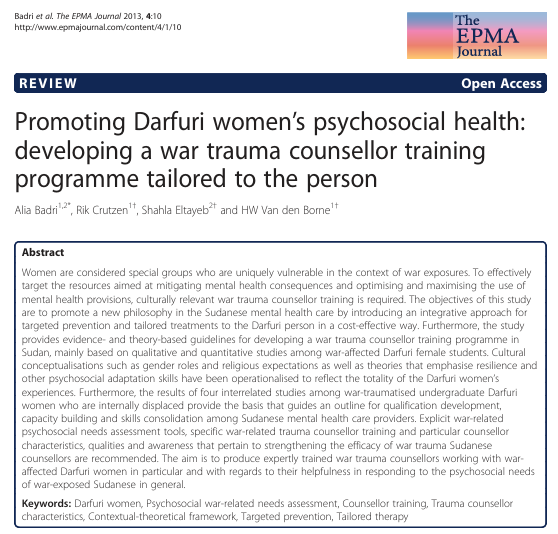 This article provides evidence-based guidelines for developing a culturally relevant and cost-effective approach to mental health care for Darfuri women affected by war trauma. The authors conducted four research studies among African Union University undergraduates to identify the psychosocial needs of Darfuri women. They found that more than half of the women reported being personally exposed to war-related traumatic events, with a strong association between direct exposure and symptoms of PTSD, anxiety, and depression. The authors propose an integrative approach to mental health care that includes a tailored war trauma counsellor training program, a contextual-theoretical framework, targeted prevention, and tailored therapy. The article also emphasizes the importance of promoting the successful use of protective resources and social support groups within the community.
This article was originally published by Springer.
Subscribe for Latest Updates
Our monthly updates and WhatsApp peer learning group highlight practical analysis, key events, and diverse viewpoints to help us all deliver Better Aid.