Trade, peace-building and hybrid governance in the Sudan-South Sudan borderlands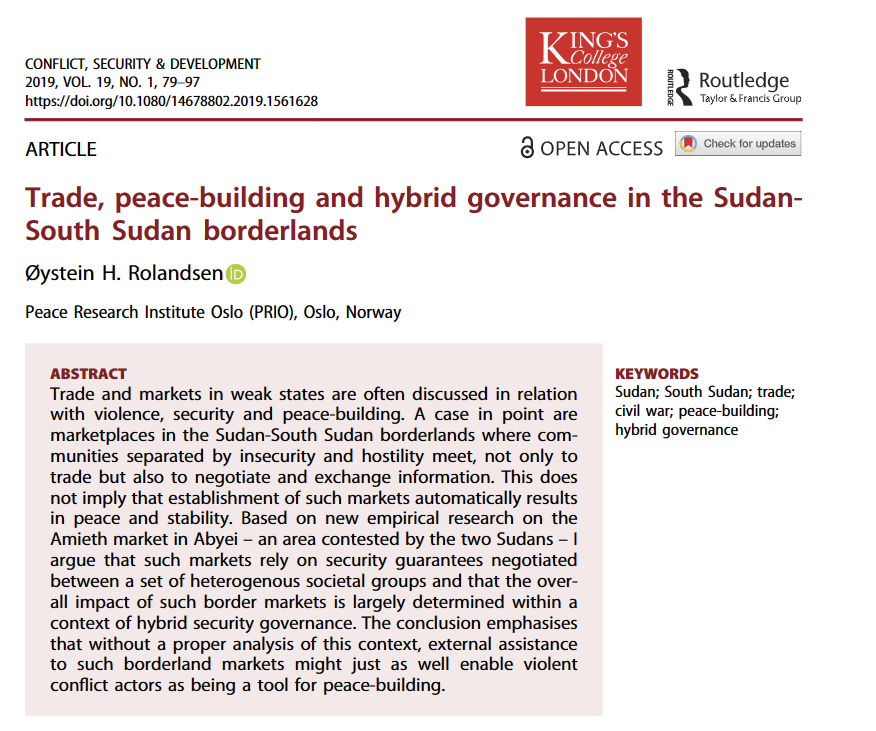 This paper explores the relationship between trade, markets, and conflict resolution in the Sudan-South Sudan borderlands. The author argues that while markets in these borderlands may have a peace-building effect, they are not intended as vehicles for peacebuilding. Rather, they are products of weak and hybrid governance. The paper also discusses the challenges and limitations of using trade and markets as a tool for peacebuilding in weak states, including the difficulty of isolating peace-building factors from other aspects of livelihood and political developments. The author suggests that hybrid governance models, which combine traditional and modern forms of governance, may contribute to sustainable peace and development in conflict-affected regions. In the words of the author, "without a proper analysis of this context, external assistance to such borderland markets might just as well enable violent conflict actors as being a tool for peacebuilding".
This paper was originally published by Taylor & Francis.
Subscribe for Latest Updates
Our monthly updates and WhatsApp peer learning group highlight practical analysis, key events, and diverse viewpoints to help us all deliver Better Aid.