Sudan conflict: assessing the risk of regionalization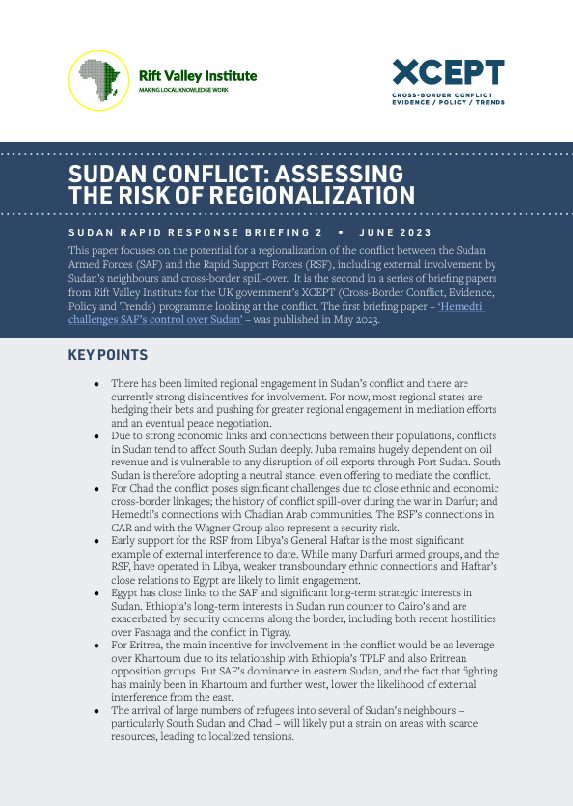 This briefing paper focuses on the potential for a regionalization of the conflict between the Sudan Armed Forces (SAF) and the Rapid Support Forces (RSF), including external involvement by Sudan's neighbours and cross-border spill-over. According to the briefing, the most pressing regional impact is likely to have mainly local consequences, although in the case of Chad, this could have national reverberations. The additional pressures created by the refugees, in South Sudan's case mainly returnees, could also have a negative impact on local community relationships in areas with a history of conflict.
This briefing was originally published by the Rift Valley Institute. 
Subscribe for Latest Updates
Our monthly updates and WhatsApp peer learning group highlight practical analysis, key events, and diverse viewpoints to help us all deliver Better Aid.