The frontlines of diplomacy: humanitarian negotiations with armed groups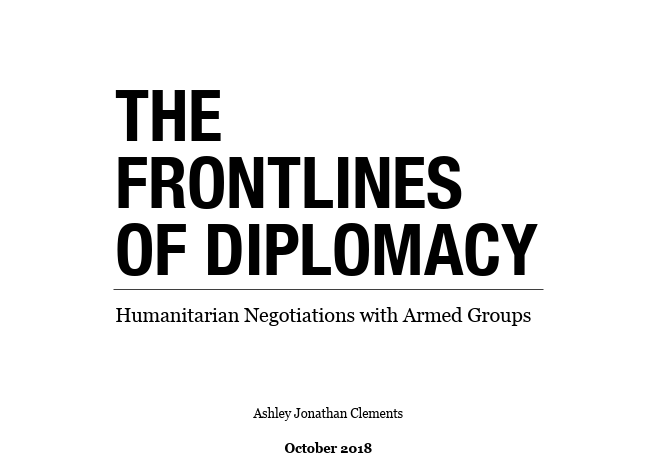 This PhD thesis is an outstanding example of deep academic analysis into humanitarian negotiations, and it attempts to fill the gap in research into this very broad – and under-researched – topic. In particular, the lenses under which humanitarian negotiations for access are analysed are related with the idea of "power asymmetry" between humanitarian actors and their armed counterparts, an asymmetry which – as the author argues – can be reduced through a deeper understanding of what are the underlying factors for such imbalance.
This thesis was originally published by the Australian National University.
A webinar by the Chr. Michelsen Institute (CMI) with the author of this doctoral thesis can be found here:
Subscribe for Latest Updates
Our monthly updates and WhatsApp peer learning group highlight practical analysis, key events, and diverse viewpoints to help us all deliver Better Aid.