The price of life: revolutionary agency and political impasse in post-Bashir Sudan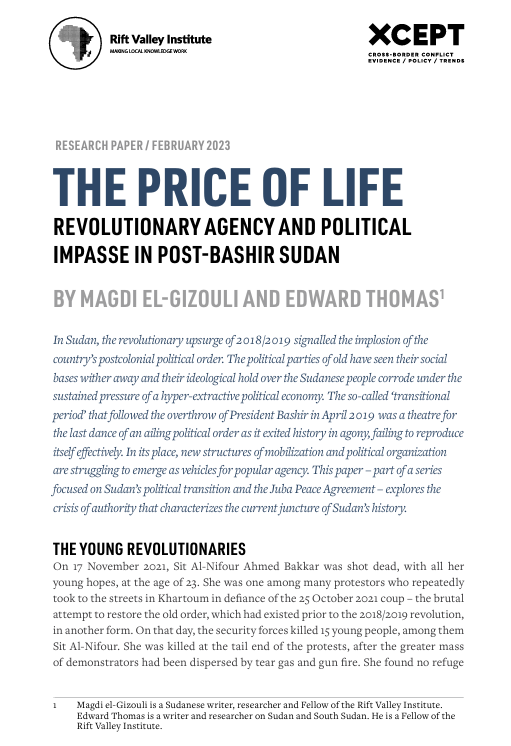 This research paper explores the political transition in post-Bashir Sudan. The authors examine the crisis of authority and the emergence of new structures of mobilization and political organization in Sudan. They discuss the causes of the revolutionary upsurge in Sudan in 2018/2019, the impact of the hyper-extractive political economy on political parties in Sudan, and the significance of Sit Al-Nifour Ahmed Bakkar's death in the context of Sudan's political transition. The paper also analyses the Framework Agreement between the generals and the FFC-CC politicians, and the challenges faced by Prime Minister Hamdok's transitional government in managing the delicate balance of the transitional period.
This paper was originally published by the Rift Valley Institute.
Subscribe for Latest Updates
Our monthly updates and WhatsApp peer learning group highlight practical analysis, key events, and diverse viewpoints to help us all deliver Better Aid.