The third front: Sudan's armed rebel movements join the war between the generals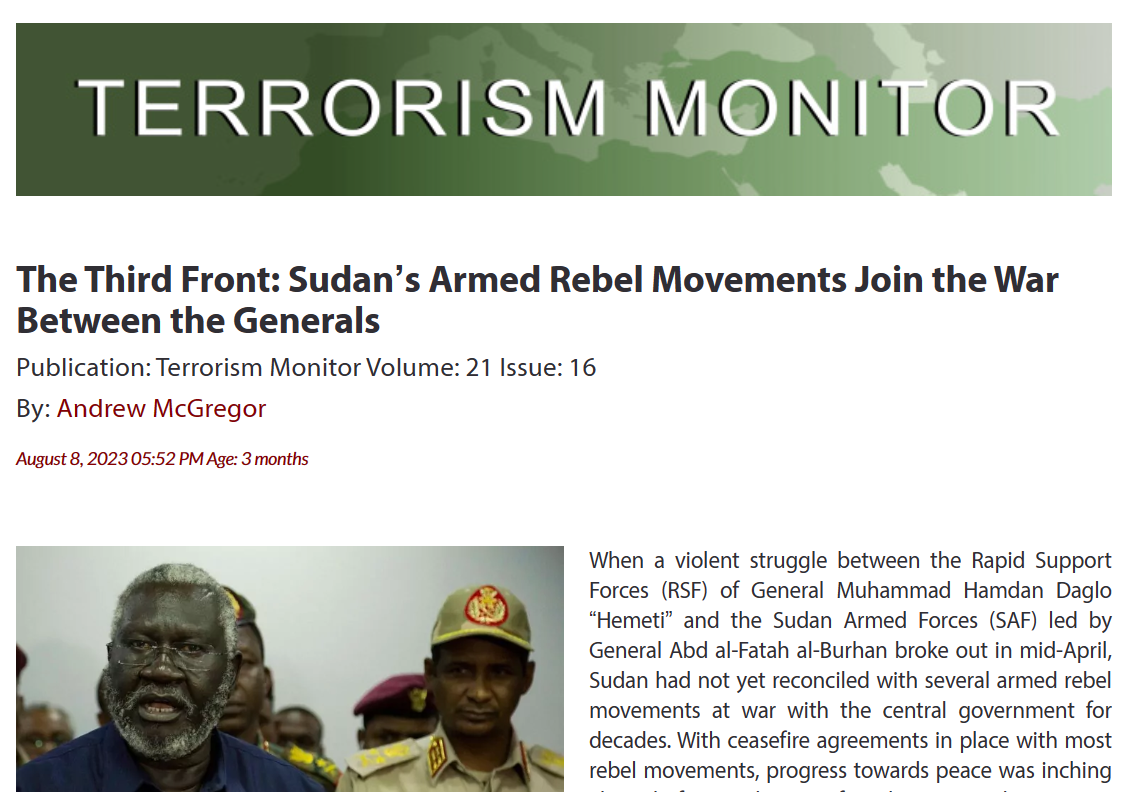 This analysis discusses the armed rebel movements in Sudan and their potential involvement in the ongoing conflict between the Rapid Support Forces and the Sudan Armed Forces started in April 2023. The document highlights the Juba Peace Agreement of August 2020, which offered rebel movements posts in national and regional governments, economic rights, land titles, and integration into the security forces. However, some rebel groups declined to sign the agreement, and the Sudan People's Liberation Movement–North (SPLM–N) was divided over it. The file also discusses the potential consequences of involving existing rebel movements in the current conflict, including the risk of reigniting simmering conflicts and creating a 'third front'.
This article was originally published by The Jamestown Foundation.
Subscribe for Latest Updates
Our monthly updates and WhatsApp peer learning group highlight practical analysis, key events, and diverse viewpoints to help us all deliver Better Aid.